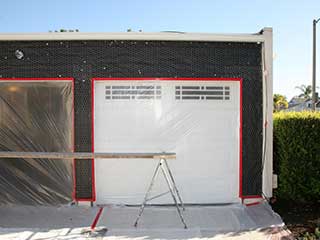 Regular Garage Door Unit Check-ups By Our Pros
Care to know why our garage door maintenance service will make a difference in your life? When our technicians are done with the service, they don't only take the noises away with them but also all problems related to your system. We don't leave you wondering whether to trust your overhead door or not and whether some parts need replacement or not. Before our experts leave your house, they let you know of what is done now and needs to be done in the future. You will know in what condition the overall system is in and whether there is need to start thinking of replacing the existing Liftmaster door opener. For the time being, you will be sure that the door can be used by all members of your family without you being concerned about their safety.
We Provide Opener Maintenance
There are always some rules related to routine services. The right points must be checked, the right conclusions about the overall condition of the system must be drawn, and all components must be tuned up in the best possible way. Our professionals at Garage Door Repair Clearwater take one more step and inspect every single part and even the smallest screw of the system.
Defected fasteners are instantly replaced and the remaining ones are properly tightened. With tightening such parts but also lubrication maintenance, what we achieve is minimized noise and smoother operation. The door is opened and closed several times by our technicians so that the lubricants can be evenly distributed and the movement of the door will also be checked. The results are magnificent since parts move without rubbing one against the other and this ensures their longevity.
Garage Door Parts Adjustment Services
Our service also involves garage door adjustment as well as the adjustment of any part, which is not in its original position. Misaligned tracks, sensors which have been hit and beams that have lost their right direction are all fixed. That's why proper inspections are enlightening. They help us identify the vulnerable points and parts and do the necessary repairs accordingly. From checking the mechanical parts to testing the reversing system and adjusting the travel limit of the door, everything is done properly.
Our technicians have experience in most door types and are familiar with their differentiations and special features. In any case and with our expertise in the latest Marantec, Chamberlain and Genie garage door openers, you can be sure that the results of our service will be fantastic.
Do you want to find out more about our service or cost? Give us a call anytime!
But wait, there's more! We also offer:

Garage Door Tune Up Services

Broken Emergency Release

New Opener Remote Controls

Bent Garage Door Track Repair