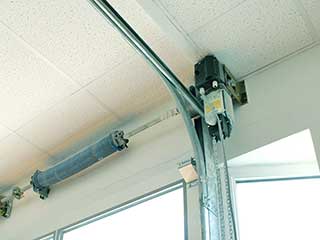 The springs are an important and vital part of your garage door unit. It is enough for one of them to break to make your door inoperable and dangerous. Garage Door Repair Clearwater is experienced in taking care of any type and size of springs, from torsion to extension. Our staff is the ideal choice for any services your garage may need. For quality parts and services, our company has exactly what you need to get the most out of your doors, and especially so when it comes to your springs.
Fast and Professional Spring Replacement
If you're in need of some spare or new garage door springs we would be happy to oblige. Our company stocks a dynamic range of different types of springs for your garage. We at Garage Door Repair Clearwater bring quality parts to the table whether you are interested in an upgrade, maintenance, repair or new springs installation services.
Garage Door Springs Installation, Repair And Replacement
We install, replace and repair all kinds of overhead door springs and carry the parts with us to any service. If your door is stuck open or closed because of a faulty part, there's no need to leave it that way, leaving the security of your home at the mercy of a spring. Our company guarantees speedy services, great prices and the best results.
If you're in need of emergency services or are on the hunt for a new system or looking for an affordable and quality provider of extension springs repairs, our team is confident that we can give you precisely what you're looking for. Our company can handle various services to keep your doors opening smoothly without any unnecessary hassle.
So what are you waiting for? Our business has the garage door springs you need at affordable prices. It really doesn't matter which type, part or service you need, we have and do it all. If you need these changes done, why not entrust it to professionals who have been in the industry for a long time and know exactly what they are doing? Give us a call or look at our website, there is no doubt you will find exactly what you're looking for.
We also offer:

Commercial Garage Door Repair

Garage Door Safety Inspections

Bottom Seal Rubber

Roller Replacement