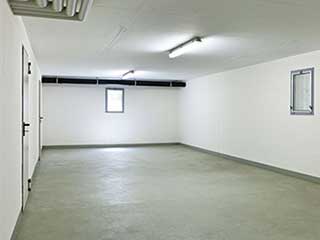 Spring Is The Vital Part Of A Garage Door
Each spring is extremely vital for the good balance and proper performance of the door. As it is mounted on a shaft above the door, the spring turns and creates torque. The shaft is secured at drums at both ends. The torsion spring has a stationary cone at one end and this means it stays stationary at this part. At the other end, it has a winding cone and this means that it winds and unwinds. This way, the door is balanced and moves. There are various garage door torsion springs since most industries manufacturing garage doors also make springs.
Different Types Of Garage Door Springs
They all have the same mission, but also some differences. The coils of some springs are not in contact with each other while others are. Some cannot be stretched easily with naked hands and some are flexible enough to stretch. They also differ in terms of their winding and stationary cones, wire size and inside diameter. The size of the Craftsman or Clopay torsion spring will differ depending on how heavy and wide the door is.
Get Rid Of Torsion Spring Problems By Calling Us
Having great expertise in garage door repair services, the professionals of our company are aces in all torsion spring systems. We know how to remove, replace and install every torsion spring and fix garage door torsion spring issues properly. By using the right tools and having great training, the technicians of Garage Door Repair Clearwater promise excellent service. Trust our experience when you replace the door and don't know whether you would need to replace the existing torsion spring, too. In some cases, heavier doors would need a second spring for greater support.
We are masters in garage door torsion spring repair and fast when the problem is urgent. Torsion springs need good lubrication even if they are galvanized. We can deal with problems related to springs of all brands or oil tempered torsion spring garage door systems. We adjust springs when the door is not balanced well and ensure the safety of our customers with immediate spring repairs. Give us a call for any spring issue.