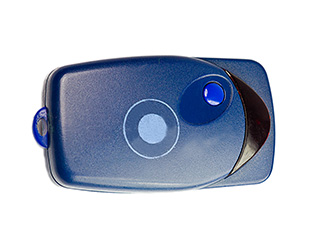 Are you looking to get a little bit sci-fi with your garage door openers? Well, there are plenty of different varieties of remote controls available nowadays. This means that, with a touch of a button, you can have your door raised up just like magic. You could feel really awesome sitting in your car and just telling that door that it is time to rise up and let you hit the road. Have we captured your imagination yet? Read on to find out more about these nifty little remotes.
Easy Access to Your Garage
There is no specific type of brand required to activate your garage door opener. You can actually buy yourself a universal remote receiver which means that you can use an older remote control if you would like to. This means that you do not have to waste any more money buying a newer remote which ultimately does exactly the same thing as the last one. It would be somewhat redundant to have to do that. Furthermore, if you notice your remote is not working or that it has ran out of batteries, you are still at liberty to use the manual open button on the wall.
Your New Remote Needs To Be Programmed
One of the things which seems to confuse people is the need to program the remote. You will have to press the learn button on the garage door motor which will then allow you press the button on the remote you want to use to open it. There may be options to use dips witches that can configure your remote to the door opener. If you are particularly tech savvy you can even copy remotes from the control to another receiver making it an all-around multi-tasking machine. But you don't have to do this with your garage door opener.
Need help with your remote? Give us at Garage Door Repair Clearwater a call. From programming to fixing, we got you covered.